Your Shop is Busy
Since taking over, shop manager Katie has made some great changes bringing you a wider selection of products. As a result, the shop is doing significantly more business, but there is a lot more work ordering, taking deliveries and stocking the shelves. A big thanks to our new and returning volunteers but we are still very short of people to fill shifts. Please help if you can, if only for an hour or two each week.
Our milk supplier is delivering top quality fresh fruit and vegetables as needed. If there is something you want, telephone the shop by 9:30 before the next delivery day.
If you are unable to get to the shop because you need to keep on shielding, please call and we will see what we can do to help.
The shop hosts a Post Office Outreach service on Wednesday afternoons from 2:00 to 4:30 which has now been extended to Friday afternoons. The Royal Mail collection is at 4.30. At other times, you can pay utility bills, buy top-ups for your telephone and pre-pay some electricity keys and cards using the shop's Payzone services. You can also now use our Hermes service to send parcels. The shop continues to sell postage stamps and you can get up to £30 cashback when purchasing goods.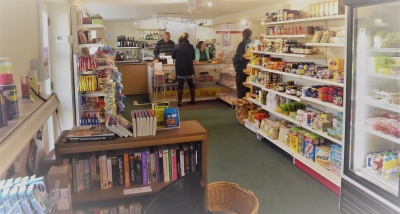 Your Community Store
Local Products
All of these products are produced locally - and we sell them!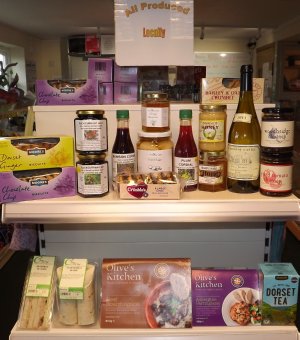 All locally produced
A Service for All
Bishops Caundle Community Store also serves passing trade and visitors to the area. We have delicious pies and sandwiches and a selection of drinks. If you are holidaying in the area, do drop in to see what we can provide.
Services
Regular orders for newspapers and magazines
Local newspapers
Collection point for dry cleaning and laundry
Home deliveries are possible for those who need help
Special orders placed the day before
Community noticeboard
Bishops Caundle
Community Store
This site Copyright © 2013-2022 Bishops Caundle Community Store.
Last update:
Your Local Store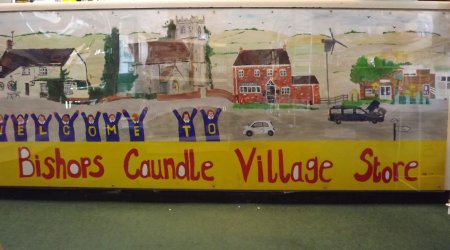 Please ask
If you can't find what you are looking for, please ask. We can get it for you and will make it a stock item if there is sufficient demand.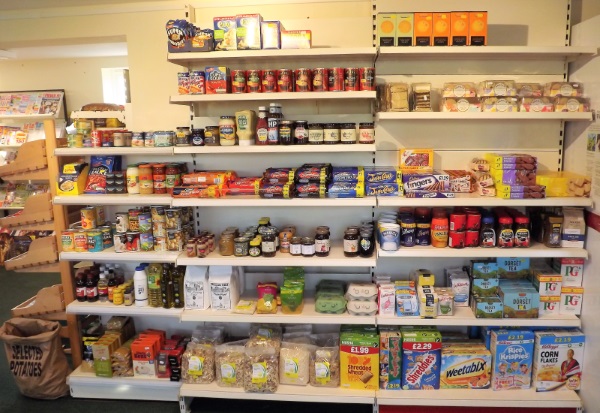 A selection of groceries displayed on our new shelving.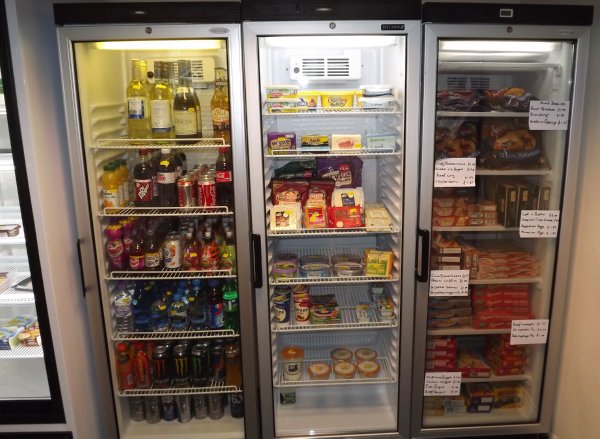 A range of chilled and frozen items
the VILLAGE STORE
Groceries Newsagents Post Office Off-Licence
Normal Opening Times
Mon, Tues, Weds, Thurs, Fri 7:30am to 5pm
Saturday 8am to 12:00
Sunday 8am to 10.30am
Weds and Fri: 2pm to 4.30pm
Royal Mail collection 4.30pm
Contact Us
To email the shop, click on the link above, fill in the form, and email it to us. Note, if you use web mail, email us using the above address.
Find Us
We are on the A3030 between the church and the service station.

Residents, visitors or passers-by can join the Facebook Bishops Caundle Community Store and Post Office group